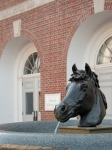 Peterborough lies east of Mt. Monadnock in the Contoocook River Valley. Both of its downtown parks enjoy views of the Contoocook and Nubanusit rivers that flow through town. The town's charming Depot Square offers unique shops, galleries, antiques and a variety of eateries. The Sharon Arts Center in Depot Square, celebrating over 55 years in the community, offers the Fine Arts Gallery and a stunning retail crafts store. Just down the road from RiverMead is the Peterborough Basket Company, founded in 1854, which creates traditional New England baskets.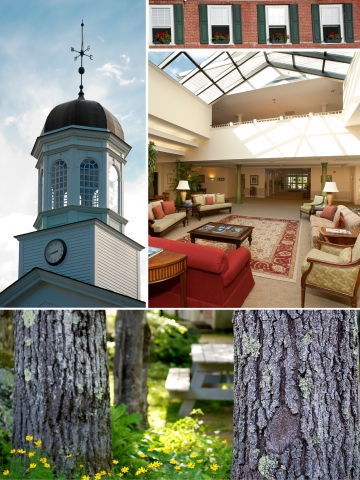 Cheshire Medical Center, Dartmouth-Hitchcock Keene is located 19 miles west of RiverMead, and Monadnock Community Hospital is located three miles from the RiverMead campus.
In the summer the town presents some of the best in cultural events outside of Boston and New York. An active cultural calendar includes performances of the Peterborough Players, Apple Hill Chamber Music, The Monadnock Chorus and Orchestra, and Monadnock Music. The Monadnock Summer Lyceum offers a variety of nationally known speakers. On Main Street, the Mariposa Museum celebrates world culture through performances, exhibits and workshops for all ages.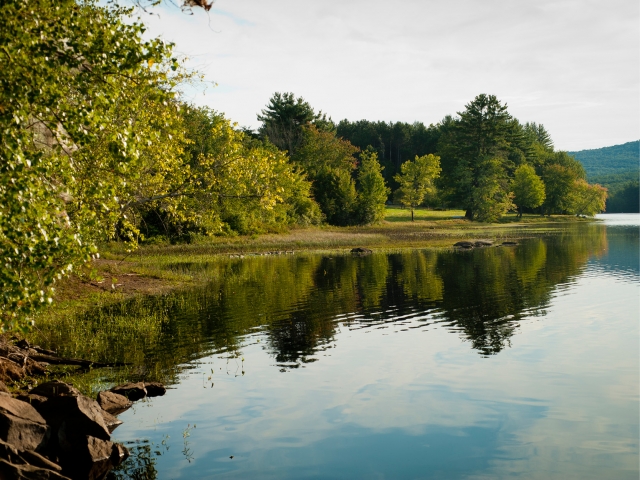 The town is further enriched by the presence of the famed MacDowell Colony which is dedicated to peace and solitude for composers, authors and visual artists at their work. The Pulitzer Prize winning play "Our Town" was written by Thortnon Wilder during his residence at the colony.
The Monadnock Region offers you the opportunity to enjoy nature, many scenic lakes, streams and rivers. You will find breathtaking views at the top of Mount Monadnock, which is the most hiked mountain in the world. There are many other recreational options available year round. We invite you to visit RiverMead and the Monadnock Region. Give us a call or send an email if you would like to schedule a personal visit. We look forward to sharing the beauty of the region with you.