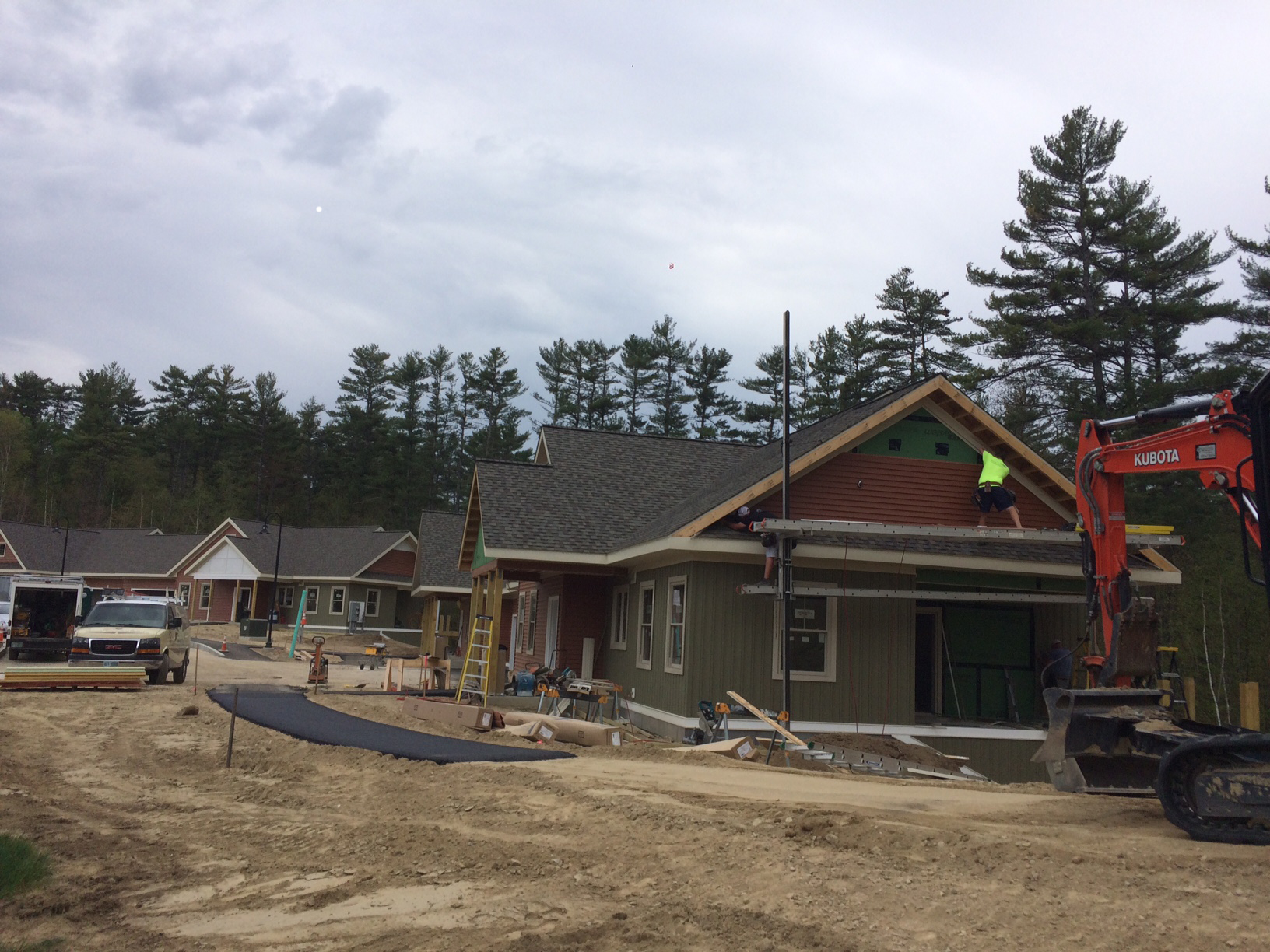 This article was provided by the Associated General Contractors of New Hampshire, the state's leading commercial construction industry organization, representing both building and highway contractors.
Project Spotlight:
RiverMead Village Cottages – Hutter Construction
RiverMead Lifecare Community is a continuum care living facility in Peterborough, NH. Perched on the bend of the Contoocook River, RiverMead is a vibrant and active community renowned for its dynamic atmosphere and pastoral setting. A positive energy infuses the entire location. When Hutter Construction was approached to become part of the expansion team, it was no surprise to learn that RiverMead's future included a broadening horizon and a growing list of people who wanted to become residents. It seems that word of such a place travels quickly among people seeking a great place to settle.
There was never any question as to whether it would succeed or fulfill its promise. The bigger issue was how to begin a multi-phased expansion without affecting the lifestyle that made RiverMead such a great place to live.
The first phase included a number of duplex living units aptly named the Village Cottages. These units are sprinkled in a densely arranged village-like setting. They make up an important part of the housing offering on the campus. These beautiful townhouse units are appointed in such a way as to make senior living both stylish and effortless. The layout and proximity appear to be somewhat random and organic, which belies the careful arrangement and configuring that makes everything appear that way.
Bill James, the CEO at RiverMead, had the previous experience of developing a similar project in Pennsylvania. With the agreement of a dynamic Board of Directors, he began the long process of planning the new expansion. Joined by his longtime associates at RLPS Architects and Hutter Construction Corporation, the group began an effort to synch the project goals with a building plan that would achieve it. Hutter worked closely with the team from the beginning to continuously keep all issues of cost, constructability, and logistics matched to the vision and expectations put forward by the Design Team and the Board of Directors.
Among so many considerations in the plan was a priority to start out on the right foot with a project that would almost appear without notice and fit into the landscape in such a way that everyone would embrace the many new phases yet to come. The Village Cottages seemed just the thing. As soon as the designs were complete, a waiting list formed. The homes are meant to alleviate the difficulty of old age and support the needs of its aging residents.
The Village Cottages are a model of the modern senior homestead – everything is within reach and ergonomically designed to maximize mobility and daily function at any phase in life. These cottages are the definition of "comfort in your old age".
Even though these cottages had a long list of people seeking to live in them, clearly no one wanted their active lives disturbed by a construction project that would unsettle the peace and quiet or interfere with the residents' daily lives. Instead, Hutter proposed the project become part of the entertainment. It seems that if you allow people to engage in the process, construction can be in itself exciting to watch. The CEO formed groups of residents to monitor and understand the ongoing progress. All residents were fitted with their "Building Committee" hard hats and were driven by each project in a bus. The CEO acted as tour guide while the construction crews demonstrated each trade and process. There were interviews, demonstrations, tours, and classroom presentations. Not long after the construction of the cottages began, Hutter was awarded a contract for the remaining phases that will total around $35M when completed.
As new residents move into their new homes to enjoy the great lifestyle that comes from a close community like RiverMead, it is rewarding to know that when the curtain is pulled back, construction can be an exciting experience for everyone involved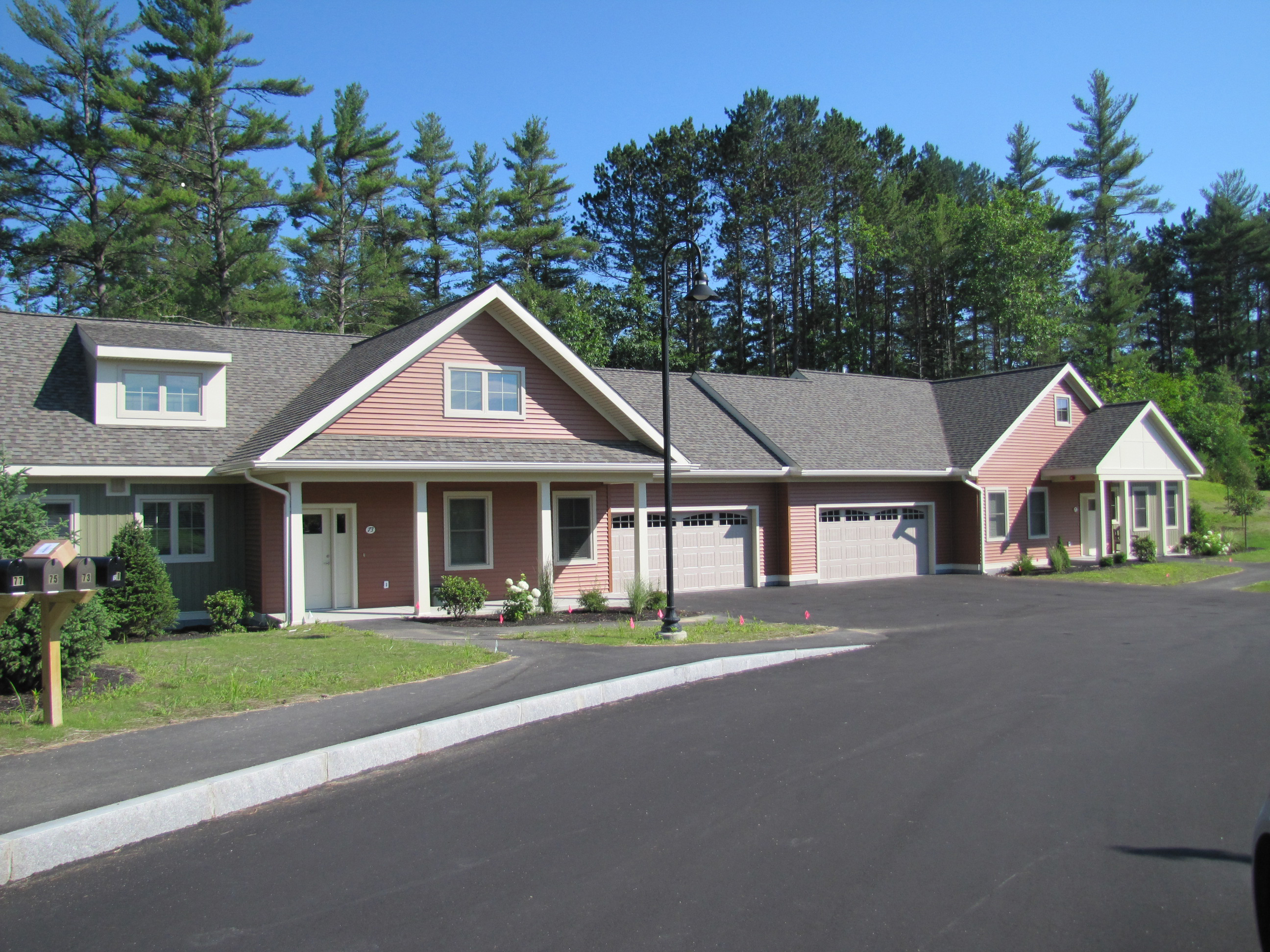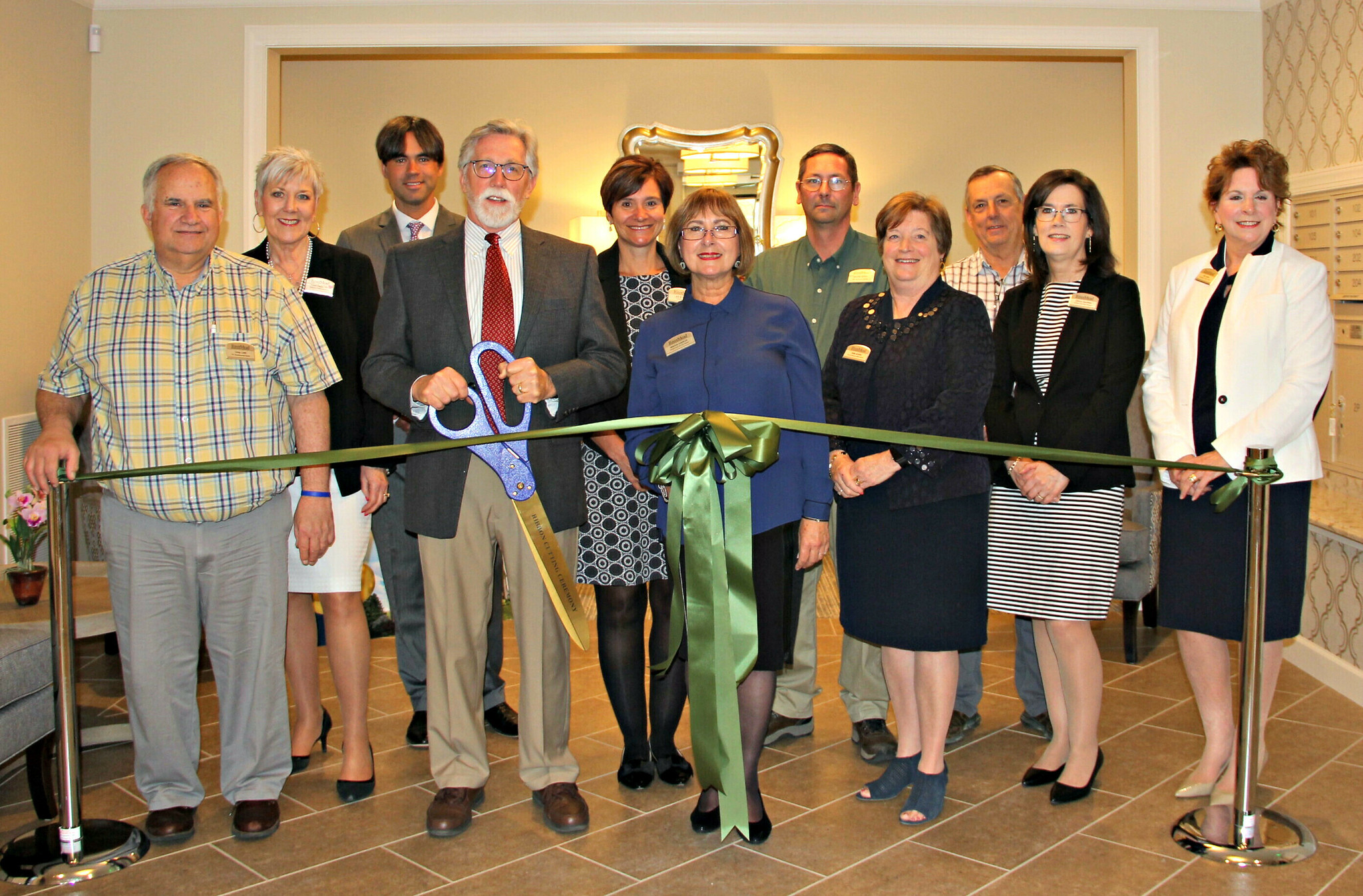 Peterborough, NH – RiverMead's Villas are now open for residency. There are two Villa buildings, with the Residences comprised of 24 corner units.
The Villas join the two neighborhoods of The Mead and The Village on RiverMead's expansive 90 plus acre campus nestled in the woodlands of Peterborough, NH.
"The clients we are working with today are different than those of ten years ago. Our research showed us what they value – spacious, open living areas, privacy, convenience, and freedom from maintenance and upkeep, remarked Jan Daly-Eaton, Director of Resident Services & Marketing. "The Villas are the result of our partnership with current residents, staff, future members, and industry leaders. We developed a comprehensive master plan that has built on our strong foundation of creating a caring and vibrant community for our residents while developing a progressive vision for the future."
Each architect-designed Villa features a spacious open concept design, luxury finishes, large screened porch, beautiful views, and a corner orientation for maximum flow and light. Special informational sessions are scheduled, visit rivermead.org for dates and times.
If you would like more information, contact Jan Eaton or Jennifer Coles in our marketing department 603-924-0062 or This email address is being protected from spambots. You need JavaScript enabled to view it..